ST. PAUL'S
COMMUNITY CHURCH
Join us for contemplative prayer and bible study every 2nd and 4th Wednesdays of each month via Zoom. Connect with us via the "Contact us" tab to receive the Zoom link!
Our Outreach Drop-in Center is open Tues and Thursday from 9am-12pm.
Our Thrift store is open!
The hours are Wednesday 1-3pm and the first Sat of each month for the $1 bag sale. Face masks are required.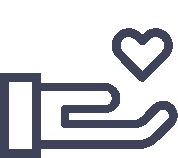 "Faithfulness lives where love is stronger than instinct." Paul Carvel, 20th century