Join us for in-person worship every Sunday at 10:30am starting May 23 in our outdoor courtyard! Please wear a mask (one will be provided if you don't have one) and we'll be practicing social distancing. See you then!
ST. PAUL'S
COMMUNITY CHURCH
At St. Paul's, "Our primary mission is to relate to, and minister to, people who are living on the edge, who seek God's will for their lives - struggling to find direction and purpose in a society that can be violent, insensitive and money-grabbing."
Our Thrift store is open!
The hours are Wednesday 1-3pm
and the first Sat of each month for the $1 bag sale. Face masks are required. We practice Social Distancing by limiting the number of people in the store.
During the lockdown in Ohio due to COVID-19, St. Paul's still provides overnight shelter and food to our homeless neighbors. Checkout the article here.
Our Outreach Drop-in Center is open Tues-Fri from 9am-12pm.
Join us for Bible Study on the 3rd Tuesday of every month at 6:30pm. We will meet in person AND on Zoom for those who would like to join us virtually.
....Self-rejection is the greatest enemy of the spiritual life because it contradicts
the sacred voice that calls us the Beloved. Being the Beloved is Gospel.
So here's a thought: What if we believed this: "There's nothing we can do to
make ourselves more beloved than we are." What if we lived the life of the
Beloved? Didn't listen to the devil whispering in our ear, but listened to God
whispering in our other ear, calling us God's child.
A Preacher named Jonathan Martin, says this about that: we can identify
the devil's voice: It always plays to our fears. If the voice tells us we must
do something to prove who we are, to prove that we're worthy, to prove that
we are who God has already declared us to be. It's probably the devil. If we
know we are loved by God, we don't have to prove anything to anyone.
There is nothing we can do to make ourselves more beloved than we are...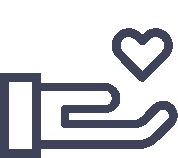 "Faithfulness lives where love is stronger than instinct." Paul Carvel, 20th century